Stampin' Up! has an awesome early release product from the upcoming January-June 2021 Mini Catalog and some limited release coordinating Christmas products that are available to order now!  Check out the new Quite Curvy stamp set bundle, Curvy Christmas stamp set, Classic Christmas 6″ x 6″ Designer series paper and the Quite Curvy Variety Bundle (includes all of the items on the flyer at a special bundled price with a 10% discount!!)
Click on the image below to open up a full-size flyer with the details.
Click the images to go right to my online store to see the new products!
Or click here to see all of the new Curvy Celebrations products all in one place.  ***Please note:  the French versions of the bundles are listed first in the online store, so be sure that you look for the English version if that is the one that you're wanting.  🙂
Let me know if you have questions, these awesome products will be available to purchase now!
---
FREE Bonus Quite Curvy and Curvy Christmas Project Tutorials With Videos When You Purchase The Bundle From Me!!
A group of us worked together to create five awesome tutorials using the Curvy Celebrations special release products with video tutorials!  You can get this set of exclusive tutorials when you purchase either the Quite Curvy Variety Bundle (item 158396) or the Quite Curvy Bundle (item 156228) from me between now and January 4!
If your order is $50 or greater and includes either of these bundles, you will get this set of tutorials in addition to the monthly online class tutorials AND your $10 thank you gift!  And you'll also earn my Running Shoe Reward Points!  Yippee!!
Head over to my online store to start shopping these great products now!
---
FULL WIDE STAMP CASES AVAILABLE WHILE SUPPLIES LAST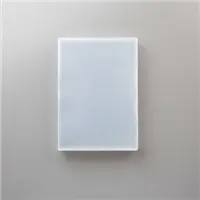 Stampin' Up! announced this update this morning:
We planned to retire the Full Wide Stamp Cases (item 127551) with the 2020–2021 Annual Catalog and when we made that decision, we purchased what we anticipated would be more than enough inventory to last through the rest of the sales period. However, sales have been higher than expected and we are running low on inventory. We have decided to retire this item early, and they will only be available while supplies last. We will let you know when they sell out.
If you're interested in purchasing the Full Wide Stamp Cases, be sure to order them right away so that you don't miss out!  Click the image above to head over to my online store to get yours now!
---
Facebook Live – Late Lunchtime Live –  2:00 PM ET!
I'm planning to go live on Facebook with a project today at 2:00 PM ET!  Stop by my Facebook page today at 2:00 PM ET to see my project made with the Poinsettia Petals stamp bundle!  Look forward to seeing you then!
---
November 1-15 Host Code: 
R3MH74NN
Use this host code when you order $50 or greater and receive a free gift from me!  If your order is over $150, please do not use this code, but you'll still get the free gift.  The free gift is your choice of any item valued up to $10.00 in the 2020-21 Annual Catalog or August-December 2020 Mini Catalog!  That includes some of the Host Exclusive stamp sets!  See my Rewards page for full details.
***Make sure that you can see my name on the final checkout page listed as your Demonstrator when you order so that you know that you're ordering with me and you'll get my rewards! 🙂
---
If you need any stamping supplies, I'd be very happy to be your Demonstrator.  Just click on the Order Stampin' Up! Online Now button on the right side of the screen to go directly to my online store or drop me an email if you have any questions.  Happy Stamping!
Visit my online store here.
Shop the Clearance Rack here.
Earn FREE Stampin' Up! Products – Join my Running Shoe Rewards Program – My online customer thank you program!
In addition to my online store, also take PayPal payments for orders – Check my Rewards page for more information.
I offer gift certificates for Stampin' Up! merchandise too!  Click on my Gift Certificates page for more information.
Follow me on: